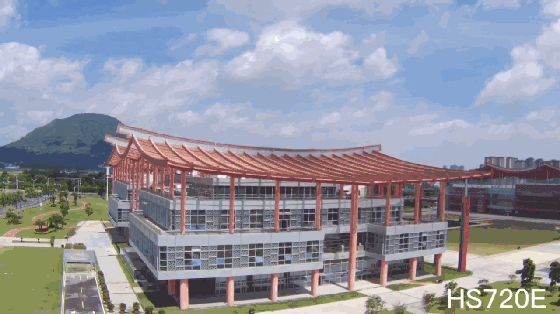 We always continue to improve our drone works. Look at the New EIS Anti-Shake Drone with a 4K camera and Sony sensor, it brings creators a better sense effect of sight, that is the biggest difference between HS720 and HS7E0E. As always, we have prepared great discounts for US fans and CA fans!
The EIS technology can instantly compensate the image shift when it detects the degree of camera shake and eliminates ripple distortion. Get stable and smooth videos easier, enough to create popular videos on social media.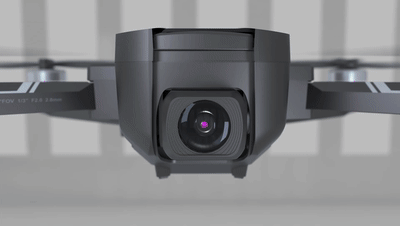 4K Pixels and Sony sensor capturing consistent details and color as the original scenery show. Both the photos and videos you take are clearer than ever, resulting in larger picture sizes, and post-editing creation is freer.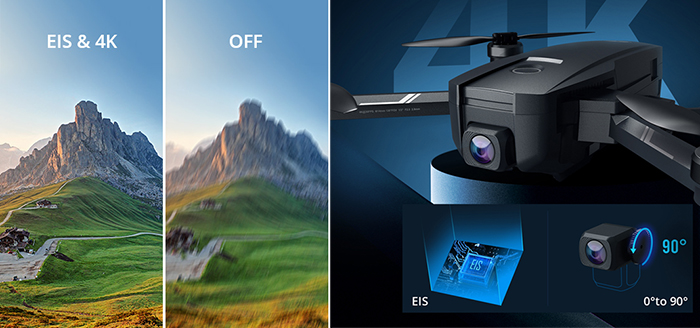 The GPS Positioning and Optical Flow Positioning help HS720E flying stably and hover accurately whatever outdoors or indoors, so easy to control and safe to users. With the 5G Transmission, the beautiful view can show on the APP in real-time. The beautiful landscape up to 500 meters away is in your hands. A dedicated remote controller provides flight distance even 999 meters.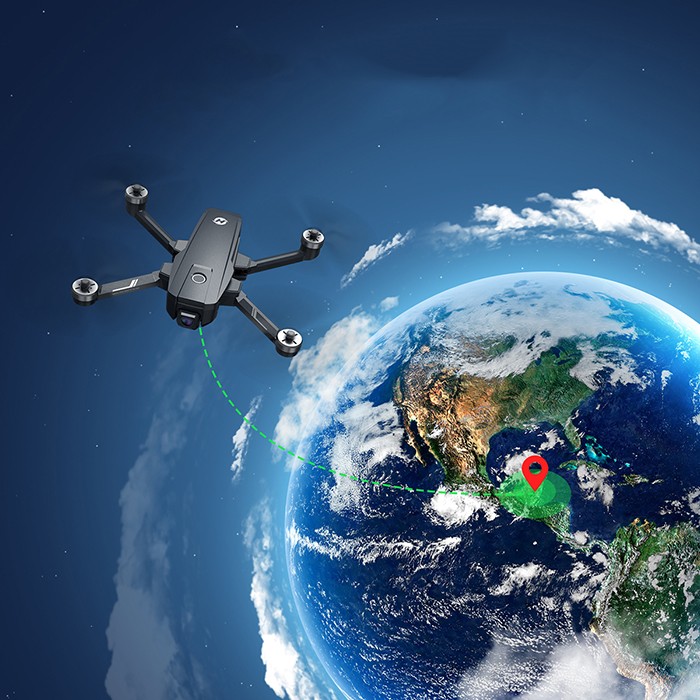 Intelligent Flight Mode
Point of Interesting
For surround shooting as a movie, just set the radius and the drone will automatically complete the circle flight.
Follow Me
Let the drone follow your steps just tap "follow me" mode in APP, it is very suitable for running or cycling.
TapFly
HS720E can auto fly in the preset route without controlling, just tap some points on the map, or draw a shape.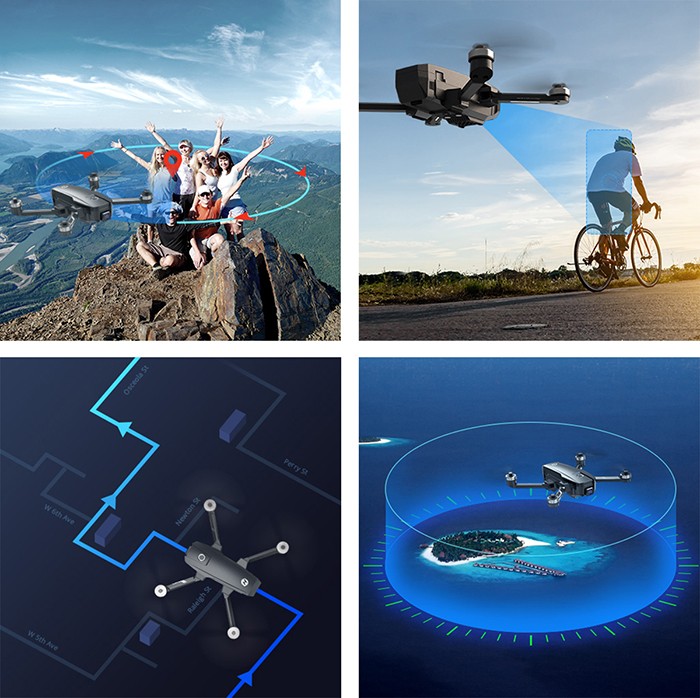 Professional Design and Fabrication
Folding and Portable design has a metallurgical gear shaft, high precision steel body, even after thousands of folding, still present almost perfect user experience. The military-grade battery is the same quality as the tank backup battery, safe and durable, and lasts for a long time.
Brushless Motor makes flying with HS720E a streamlined and responsive experience. This is due to its low interference, low wear, and strong engine power while providing great support for flight stability.
HS720E has 2 batteries in one set that provides you up to 52 minute flight time, meeting you shooting more images and playing more fun features.
As always, we have prepared great discounts for you!
15% off at Amazon USA, copy this code: VGWZVTZG. To get your HS720E! (Limited Time: from now to 1st Oct. 2020)
25% off at Amazon CA, copy this code: RR8K6WFS. To get your HS720E!(Limited Time: from now to 1st Oct. 2020)
Event ends Oct.1. 2020