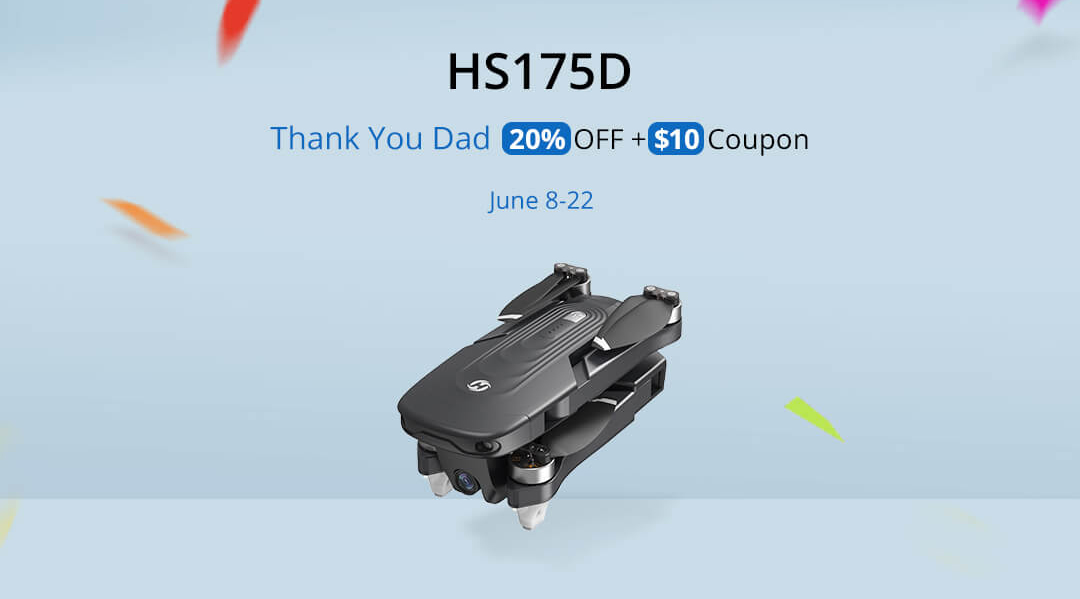 Father's Day coming!
As a father, you enjoy in growing up with children, you are busy in working and family, but don't forget your hobby, be a happy dad!
HS175D drone loads lots of fun in this compact body, less than 250g but with 4 powerful Brushless Motors, it's absolutely very surprising gift for dads to start exploring the sky view.
What's the surprise of the new HS175D brings to us?
-Combine 4K camera and brushless motor into a palm-sized drone that less than 250g.
-Powerful motor, Dual-Statellite positioning, no worry flying in low winds.
-Longer flight time up to 23 min per battery, and it has 2 in the carrying bag.
-Easy for beginners, 984feet/300m safe transmision range and GPS auto return to home.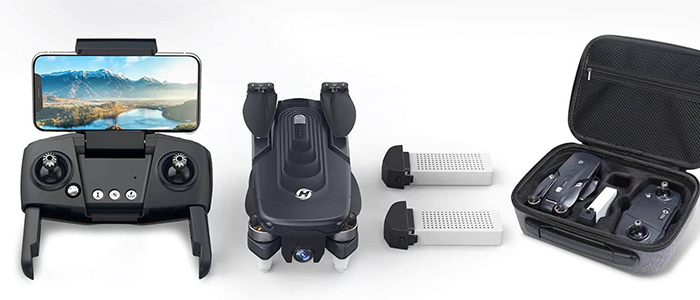 The compact body can be put in the carrying bag and go out conveniently. Shortcut Key on the remote controller helps you flying at ease, for example, one-key take-off, return to home, switch speed from slow to fast, lens up and down.
After connecting Wi-Fi with a mobile phone, you can see sky view on the app in real-time. It comes with 5Ghz frequency can keep image smooth, a 4K HD camera takes you to see everywhere freely, backyard, or gymnasium.
Don't forget these interesting functions in app. Just preset some points on the map, it can fly according to the route. It also can follow your steps in Follow Me Mode!
Buy Now! Fathers' Day Gift,! (Activity Ends)