Hey guys,
Since the Holy Stone 4-year-anniversary has ended yesterday, it's time to announce the lucky winners of the campaign! To reflect fairness and justice we made a video of the process of selecting winners!
How we got the winners
Congratulations to the four winners! We will giveaway the Holy Stone drone F181C for free. Please contact us within 7 working days via email (drone@holystone.com) to get the prize.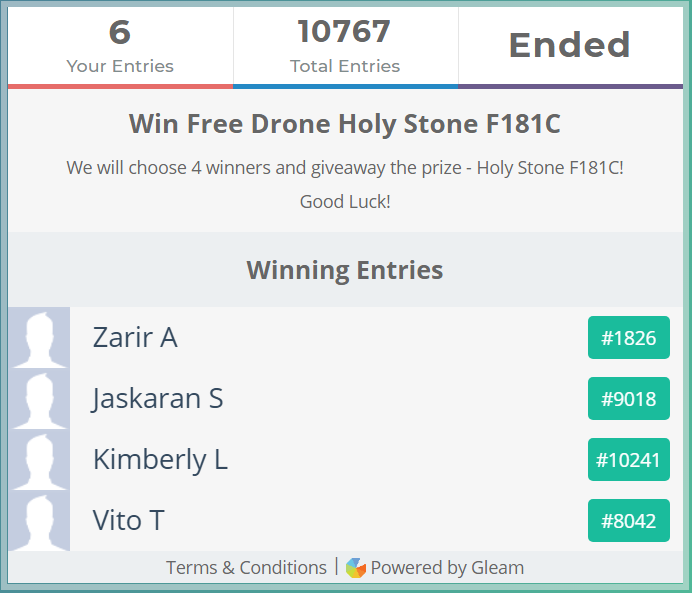 The F181C is one of the most classic and popular drones among our products. It is a medium-sized drone with customized remote controller with many user-friendly intelligent functions, like altitude hold function which makes quite easy to control, One Key Return, One Key 360°4-ways Flip etc. It adopts HD camera to experience the fun of aerial photography. No doubt that it flies very stably and agilely. What's more, it supports 4 speeds mode, which completely meet the needs of beginners.
You will find more fun by watching this video: