This Is a Story From Holy Stone Fan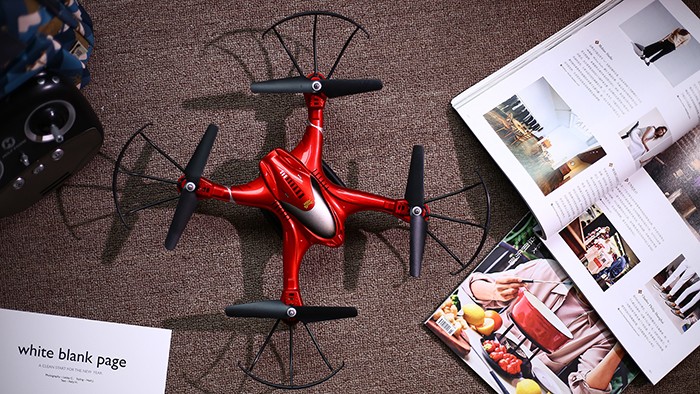 I first learned of Holy Stone drones while shopping on Amazon and looking for a good priced drone with a camera. I came across the HS200. After some consideration, I purchased it. It was so easy to fly! The camera was not bad at 720p. I was hooked. After flying it a while, I learned of the HS200D. Awesome red color and easy to change battery. Again good price, so I bought one. I began exploring the world of Holy Stone drones.
I was looking for something affordable with a better camera, as I enjoy taking pictures and videos more than fast flying and stunts. After checking out several other models I found the HS100. I LOVED the design of this drone! I also loved the thought of it having GPS, and above all, an onboard adjustable camera. I had to have one! It was awesome. I also enjoy using headless mode as well. The HS100 was my dream drone. It flies so well. I had some issues with the lights not always working properly and this is when I found out about the customer service team. I was invited to join the Holy Stone Drone club on Facebook, which I did. The customer service is second to none! I told the rep about the issues with the lights and was offered either a partial refund or I could have 2 unsellable HS100's to use for parts, as opposed to returning this one.
I elected to have the unsellables sent to me for spare parts. They did not take long to arrive. In the mean time I decided to purchase another HS100 which was offered at a good discount from the HS team. So now I had 4 of these beautiful drones! I was in drone heaven! The unsellables ended up being flight worthy after some minor repairs. I have since made several videos and have taken dozens of photos with my drone "squad", which I lovingly call them.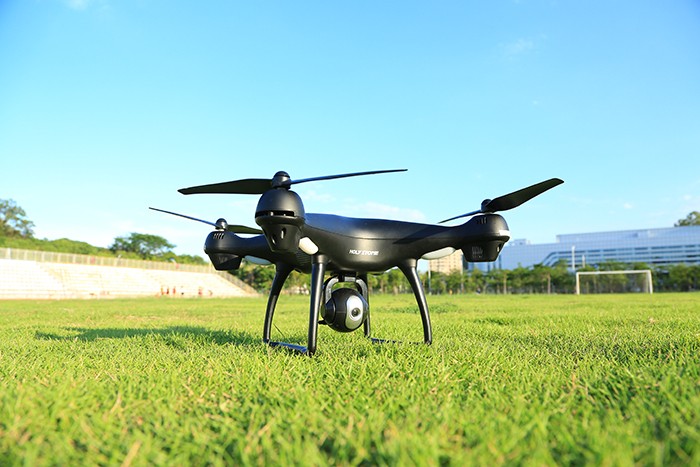 I have made memories which will last a lifetime. One of my videos was also featured on the local news in my area! I have posted several of my videos on my You Tube channel as well as on the Holy Stone Drone club page. I like to think outside the box as well. I did a test using all 4 of the HS100's with one remote. I first tried it with only 2 of them. It worked so I tried with 3. That also worked so I did it with all 4. As scary as it was the test worked and I did not crash a single one! I also tested the auto RTH on the HS100. I took it up and flew it out a bit and turned the RC off. The drone, after losing signal with the RC, came back and landed within 3 feet of the take off point. I was amazed! I posted videos of it all. Because of my rigorous testing and crazy ideas and attention to detail, I was given the honor of actually testing the new HS700 for Holy Stone. Although there are just a couple of things I would like to see changed, the 700 is my new love. It has brushless motors and a wonderful camera! I also love the body style and design of it.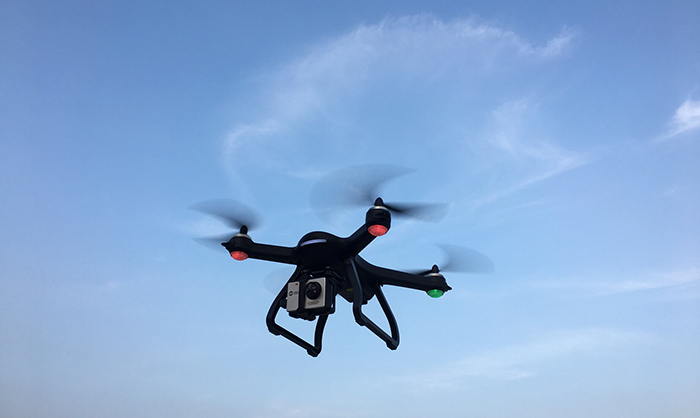 In my experience, there is no better company or drone, or customer service anywhere on earth but Holy Stone. I could write a book about all of the experiences I have had and the wonderful people I have met since I became a member of the Holy Stone club. Each and every one of the custome service reps I have dealt with have been most helpful and have been wonderful to chat with. It would be a great pleasure and an extreme honor to be a part of the "Product Experience Division" for Holy Stone. I already have much experience and many ideas and suggestions which I would love to share with Holy Stone. In my opinion there is no better company in the world and again, your customer service is the absolute best!
While I would love to share all of the pictures and videos here, it would take up too much space, so I have included the link to my You Tube channel. If you would watch the drone videos which are posted from Bull Winkle you will see all that I have done. One of my favorite videos was one I did monitoring the blooming of a plant called the Century Plant. My other favorite was the one I made flying out over a waterfall at a near by river. Thank you for this opportunity. It means a great deal to me.
Alan Anthony