What are the benefits of people who can play drones?

Obviously, we can fly drones at home, play crossing games, take pictures from the sky. It's a good way to exercise the body and brain. It helps you release your mind and focus on one thing.
Now we are all at home so much, it is necessary to maintain vitality and good mood. We can fly a drone to watch surrounding but not going outside.
HS110D FPV Drone can be used Indoor or Outdoor:
It has altitude hold with air pressure, when you focus on shooting images, you may set your hand off the joysticks and the drone still suspends in mid-air. Without GPS mode so it quiet suits for indoor time, also can fly outdoor in 60 meters in breeze day.
1080P FOV 120°HD FPV Camera helps you capture landscape and view images on your phone. The app enables you to expand your creativity further and share it on social media with ease.
Unlock new gameplay: Headless Mode, 3D flips, gravity control, gesture control, trajectory flight. You will have a good time with HS110D!
Check the best seller on Amazon.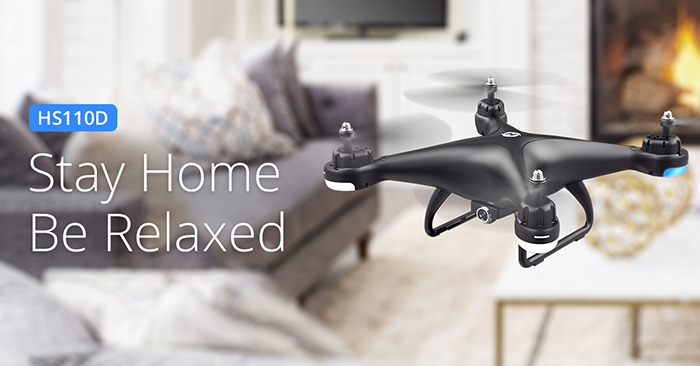 HS720 GPS Drone can fly in your yard:
With GPS mode, it can fly stable in 400 meters and take videos for you. 2K FHD camera with shock absorption holder ensures high-resolution images and videos, to see surroundings changes. Together with easy-to-use APP, you will enjoy the simplified flying experience.
It returns automatically whenever the battery is low, the signal is lost or you press one key return. Ultra-long flight time, 26 minutes for each battery!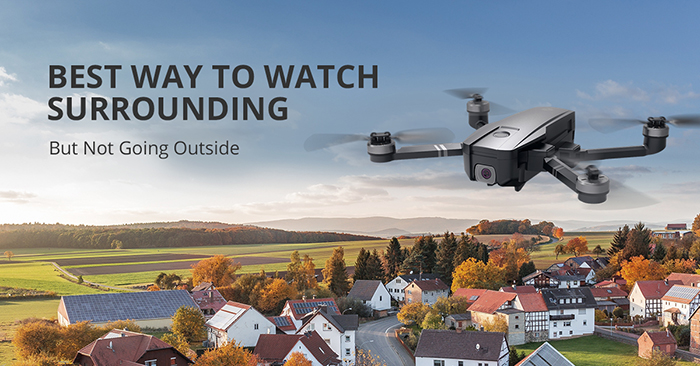 Flying drones will relieve anxiety and bring joy to you!