Intro
Since Germany is an EU country, all drone pilots must abide by the drone regulations put in place by the European Union Aviation Safety Agency (EASA). In addition to these regulations, Germany also has regulations that are country-specific: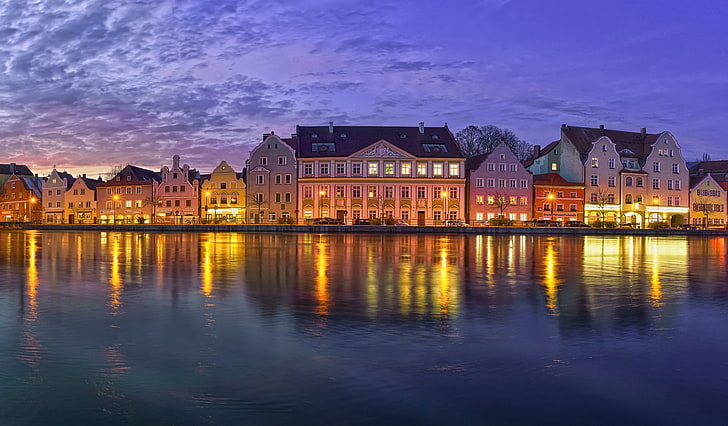 Germany Drone Rules for Holy Stone Customers
For all of our dear Holy Stone customers, since Holy Stone only puts out drones that fall under the "Open" category of the new EU Drone Regulations, you will only be dealing with some very simple rules, which are:
1. Have special authorization to fly a drone with maximum take-off weight (MTOM) above 5 kg


2. Have special authorization to fly at night

3. Drones with MTOM (Maximum Take Off Mass) > 2 kg require a proof of qualification for the pilot from an authorised entity

4. Drones with MTOM > 250 grams require a fireproof, permanent label with owner name and address attached at a visible place on the drone

5. Keep direct visual contact with the drone

6. Remain 1.5 km away from aerodromes

7. Respect controlled airspace and no-fly zones

8. Have insurance (unless your drone is below 250 grams, or falls under the EU Toys Directive)

9. Respect the privacy of other people
There are also a few don'ts:
1. Fly above or closer than 100 m to gatherings of people and scenes of accidents

2. Fly over 100 meters above ground, except in model-aircraft premises with permit

3. Fly above residential premises, with a drone of a MTOM > 250 grams or a payload capable of receiving, transmitting or storing optical or acoustic data, without the (beneficial) owner(s) having given their consent
More Detailed EU Drone Rules
Of course, the new EU drone regulations are much more complicated than those mentioned above. In case you want to know more about it, here is the link: EU Drone Regulation
Registry
Link: Germany Drone Registration
The UAS operator registration number is valid for one year and must therefore be renewed periodically following the same procedure. The operator therefore always uses the same number unless the latter is permanently deregistered from the register.
Where to fly



1. Drones may not fly above 100 meters (328 feet) without a permit. In controlled airspace, the maximum altitude allowed is 50 meters (164 feet).

2. Drones may not be flown within 1.5 kilometers (0.93 miles) or closer to an airport.

3. Drones may not be flown over crowds, industrial areas, disaster areas, prisons, residential areas, certain traffic routes, and several other areas designated as sensitive.

4. Drones may not be flown above and at a lateral distance of 100 meters from federal highways, federal waterways, and railway facilities.

5. Drones may not be flown over nature conservation areas protected under the Federal Nature Conservation Act.

6. Drones that are able to record/transfer optical, acoustic, or radio signals are forbidden over residential areas unless the owners have agreed to the flight.
For more information on Germany's drone laws, see this FAQ issued by the German Ministry of Transport and Infrastructure: FAQ