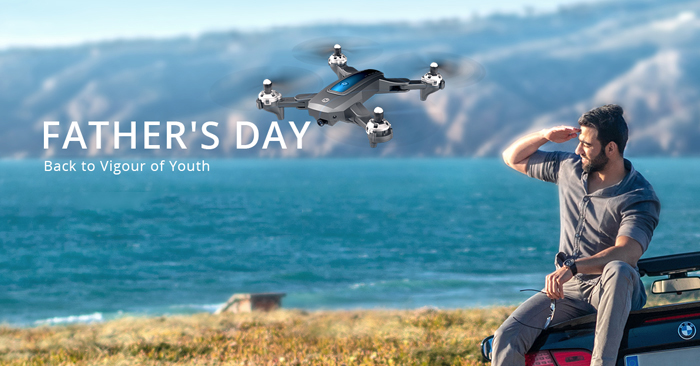 What's the better gift for father? Do you know what makes him happy? I know they may love back to energy and youth, trying something new, such as flying a drone to see the ground further. But they have some confusion that they don't know if they can do it well, or how to choose a good drone.
HS240 Foldable Drone will be the best choice. Easy to use, safe to fly, everyone can try!
The foldable design is portable for father carrying outside. In appearance, add a touch of royal blue to the mysterious gray, suitable for father's taste.
GPS Positioning and Optical Flow Positioning makes the drone hover stable once you press one button to take off. No need to worry about how to control stably. Some interesting features like FOLLOW ME, TRAKE FLIGHT, AUTO RETURN HOME, and GESTURE PHOTO, it can be done automatically.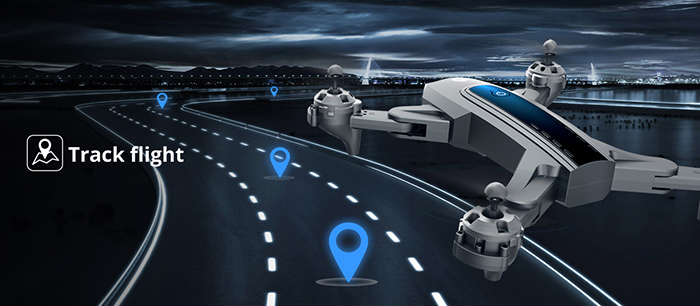 4K Camera for practice taking aerial photography is a very good choice. The APP will show image in real-time, and father can use the MV mode Quickly get a video with songs when he finishing recording, just share it easily.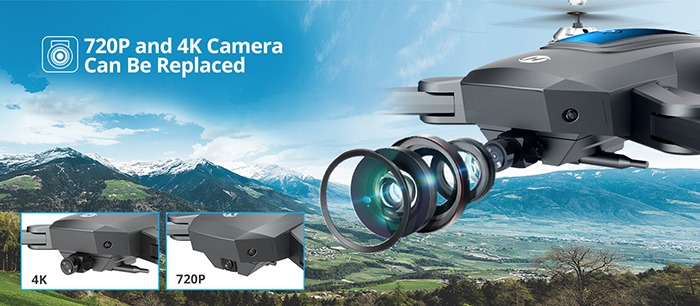 In order to better judge the head direction, HS240 Drone has Headless Mode to help father fly carefree because you don't need to distinguish the head of the drone in the mode. 3 Speeds adjustable and 3D flips add real fun for you.
Wanna replace the remote control with a mobile phone? Just use APP on the phone, you can do it.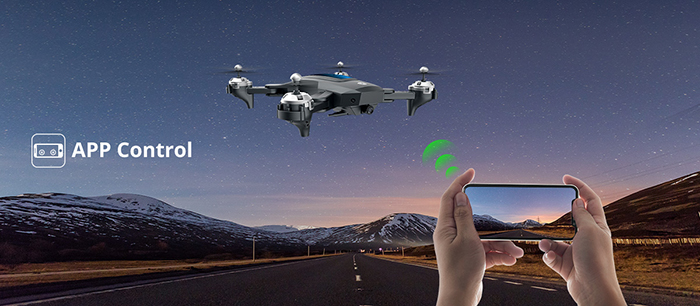 With 2 batteries for flying longer up to 26mins, very reasonable and healthy flight duration, too longer flight will make driving fatigue! Modular design makes it easier and safer to charge. 60 meters Wi-Fi distance is very important for beginners to fly safely!
Compared to the usual razor, belt, lighter, HS240 Drone is a very special gift for farther! If he is a drone lover and has had some drone already, he would like different types of drones. Because the molding design of HS240 Drone is very nice and good quality!
Father's Day is coming, let father enjoy flying fun without stress.