If you are searching for something that can make this Valentine's Day special, do not consider candies or chocolates. These are gifts that have become predictable and might not make your girlfriend feel special. One of the best gifts you can have for Valentine's Day is a drone.
Valentine's Day is about making the day memorable and making her feel loved. Hence, it might be a good idea to involve drone in your Valentine's Day plans. Whether you are planning a simple date or a retreat somewhere at the beach, capturing some aerial footage can make the day unforgettable.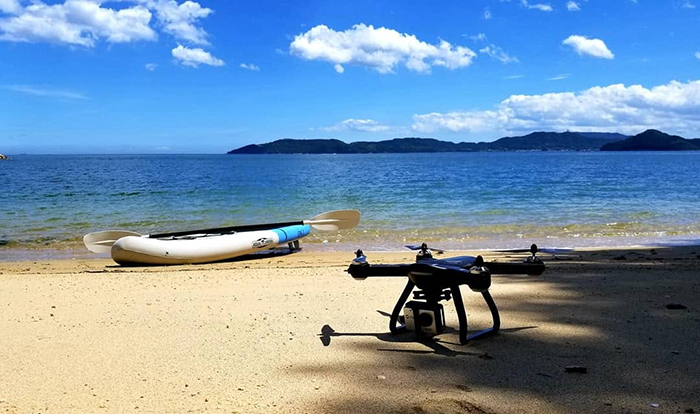 photo by 湯浅良太
You might be thinking that drones are expensive and need some skills to operate. But this is not the case with drones from Holy Stone. The drones are easy to use, reliable, friendly, and affordable. Here are some ways on how to use a drone from Holy Stone on your Valentine's Day.
1.Give it as a Valentine's Day gift
If you are searching for a perfect gift for your girlfriend, then a drone is an outstanding choice. You can have it packed well to surprise her this Valentine. Besides, flying a drone is an exciting activity to do with your girlfriend. It is also easy to learn how to operate a drone. But do not fly the drone in a congested area with power lines, large crowds or many trees.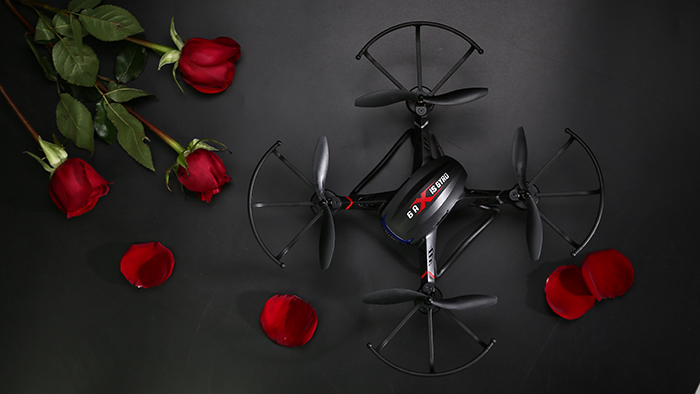 2.To make a Valentine's Day vacation video
Are you planning a Valentine's Day trip to somewhere special? You might need to choose a drone to make the vacation a memorable one. Although taking some pictures and videos with a camera might seem okay, capturing the extraordinary moments with a drone will be amazing. Carry the drone where you are traveling locally or in a foreign country. You can imagine taking your wife on a romantic skiing trip and capturing the entire experience from the sky. The hugging, kissing, and holding hands will all be captured from the air.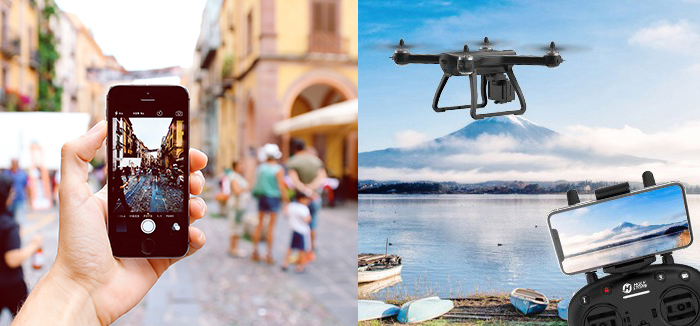 3.Propose this Valentine's Day with a drone
If you are planning to propose this Valentine, you can add a drone into the proposal. It will make the day unique and full of surprises. You can even use a drone to deliver the engagement ring. Then pick a friend to control the drone to where you and your future wife are having a date. It can be a beach, an outdoor restaurant or a park. When the drone is close, remove the ring and propose. Remember everything is recorded for you two to watch later.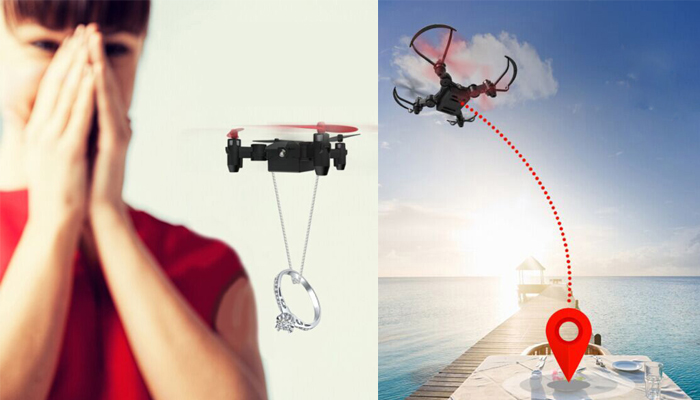 A drone can also be a perfect gift for a videographer or photographer. Happily, by visiting Holy Stone Website you do not need to spend a lot of money to buy one. Here, you will find drones in various sizes, shapes, colors, and capabilities.
If you are still searching for an excellent way to show your girlfriend or wife how much you care and love her, do not pick flowers or chocolate. Be creative by visiting Holy Stone Website to select a mini, medium or big drone for her.