Beginning September 16, 2023, all drone pilots who are required to register their UAS must operate in accordance with the rule on Remote ID.
Remote ID Enforcement Date Extension:
Please Note: FAA Extends Remote ID Enforcement Date Six Months
Drone pilots who are unable to comply with the broadcast requirement of the Remote ID Rule will now have until March 16, 2024, to equip their aircraft. After that date, operators could face fines and suspension or revocation of pilot certificates. In making this decision, the FAA recognizes the unanticipated issues that some operators are experiencing finding some remote identification broadcast modules.
It's when your flying drone sends out a signal revealing its identity and location to others. Like a drone's way of saying, "Hey, I'm here!"
Now, there will be two types of drones that fit the bill:
A. Standard Remote ID drone: The drone with built-in Remote ID broadcast.
B. Drone with a Remote ID broadcast module: An upgrade for your existing bird.

【Who has to use Direct / Broadcast Remote ID?】
For us in the U.S.: If your drone is more than 249 grams (0.55 pounds), you're joining the RID party starting March 16, 2024.
Drones under 250g—like the HS710, HS360S, HS175D, and HS110G—are the carefree flyers.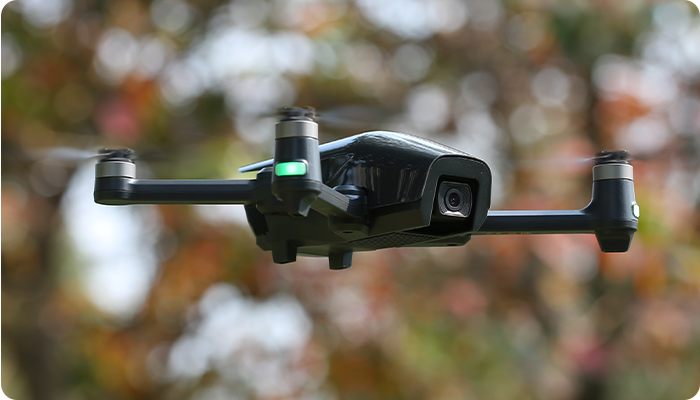 HS710, 4K Camera Drone for Leisure and Travel
Choose for Personal Adventures - 70%+ Do!
Trustworthy GPS, Powerful Brushless Motor,
Ultimate 4K Outdoor Drone!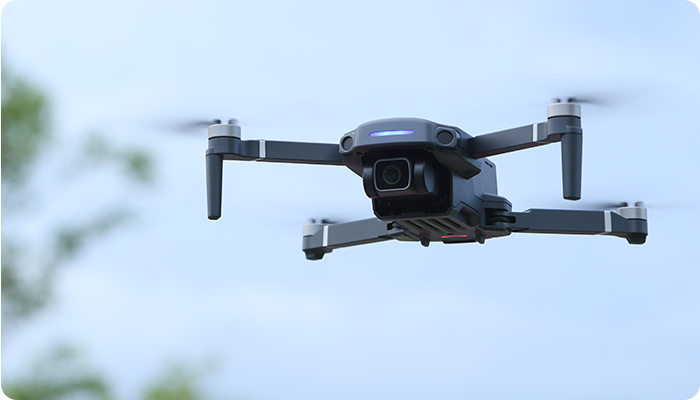 HS360S, Drone for Hobbyists
Best gift for Outdoor Enthusiasts
Under 250g, No FAA Reg. or Remote ID Required,
3KM Image Transmission, 4K UHD, GPS Flight,
Smart recording modes: 'Spiral Up,' 'Catapult,' '1-Tap Ascension,' and 'Time-lapse'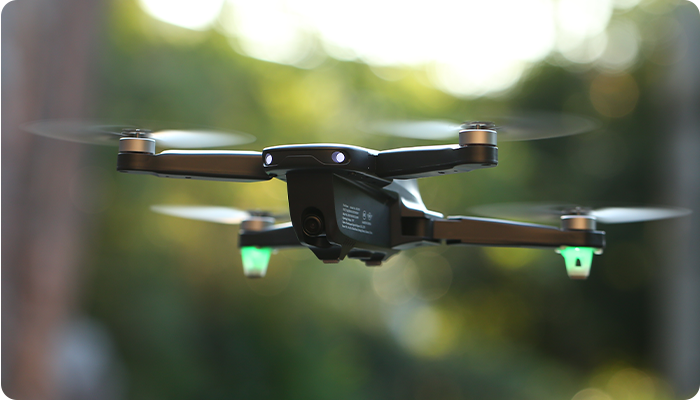 HS175D, Drone for Adult Beginner
Perfect gift for a Drone Hobbyist and Retired Father
GPS Intelligent Flight, Automatic return function
Dual Batteries 46 mins flight / Brushless Motors
Hot sales, Average daily sales: 150+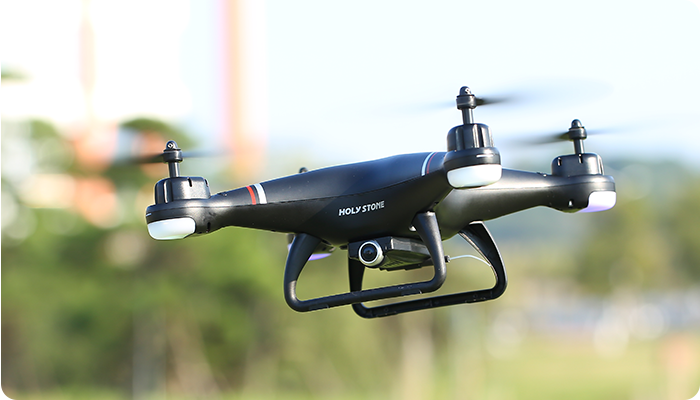 HS110G, Drone for Beginners
Great gift for Beginners
Dual Batteries, 26mins flight
Friendly and Easy for novices
【Drones that need a Remote ID module】
Of course, for most of us who love flying, snapping pics, and just soaking in the skies, those 249g+ drones are like the real deal. If you're rocking these models, such as HS600, HS700E, HS720 series, just pop on the HSRID (Holy Stone Remote ID Module) and you're good to go.

【When will HSRID01 be available? Now!】
The Holy Stone RID modules are now in stock!
Click HERE to get your Remote ID! >
Already a Holy Stone customer? Enjoy 70% off on your RID—click 'Live-Chat' at the bottom right to claim!

【Details, Installation Location and Installation of Holy Stone Remote ID】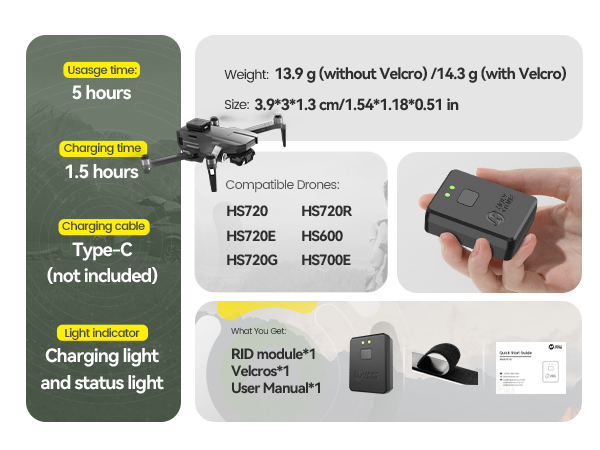 HSRID Basic Information

Compatible Drones: HS720R, HS720G, HS720E, HS720, HS700E, HS600
Charging Time: 1.5 hours
Usage Time: 5 hours
Weight: 14g
Size: 3.9 x 3 x 1.3 cm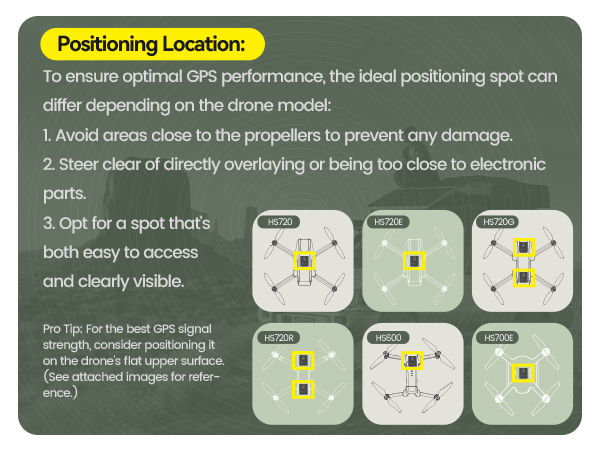 Optimal Remote ID Placement for Enhanced GPS Performance
To ensure the best GPS performance, the ideal placement spot for your drone may vary depending on the model. Here are some guidelines:
1. Avoid Areas Close to Propellers: Prevent potential damage by keeping the GPS module away from the drone's propellers.
2. Stay Clear of Electronic Parts: Avoid overlaying or getting too close to electronic components to maintain signal integrity.
3. Choose an Accessible and Visible Spot: Opt for a location that is easy to access and clearly visible for setup and maintenance.
Pro Tip: For optimal GPS signal strength, consider placing the module on the flat upper surface of the drone. Keep in mind that the optimal placement for the RID varies by model.
HS700E/HS700D: In the middle
HS720/HS720E: In the middle
HS720G/HS720R: Near either end
HS600: In the front
Tip: If using a different drone brand, reach out to the manufacturer or seller to confirm the GPS module's location. When installing the Remote ID module, avoid proximity to the GPS module to prevent signal interference and potential disruptions.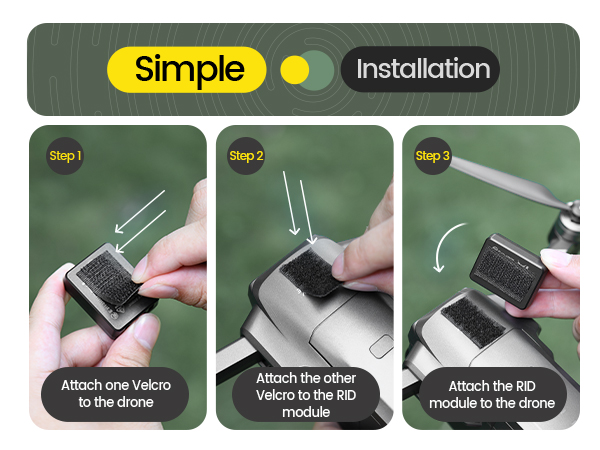 【Holy Stone Remote ID Setup and Updates】
Initial Setup:
→1. Download Drone Go2 app (iOS 11.0+ or Android 7.0+)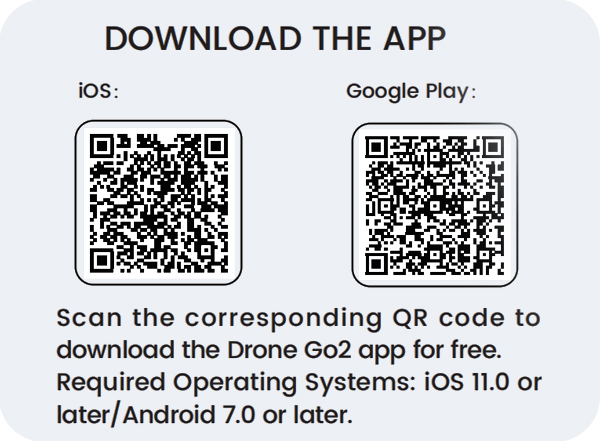 → 2. Turn on Remote ID (2-second hold)
→ 3. Enable phone's Bluetooth
→ 4. Open the app, and tap "+" to find Remote ID
→ 5. Select Remote ID
→ 6. Fill in info
→ 7. tap "SAVE", then turn off the Remote ID
→ 8. Restart Remote ID: Status Indicator Flashes Slowly: Broadcasting Infomation!
To alter identity information:
→1. Press the power switch for 2s to activate Remote ID. The status light blinks rapidly and presses again within 5s, the Status light stays on
→ 2. Enable the phone's Bluetooth
→ 3. Open the app, tap "+" to find and select Remote ID
→ 4. Tap on the series number of your Remote ID in the list
→ 5. Tap "DELETE" to erase the saved identity information and confirm the deletion
→ 6. Fill in info
→ 7. tap "SAVE", then turn off the Remote ID
→ 8. Restart Remote ID: Status Indicator Flashes Slowly: Broadcasting Infomation!
How do I know if my Remote ID is broadcasting?
As shown in the manual, when the function indicator light on the RID module flashes slowly, it means that the module is broadcasting signals.
Before You Begin: Register as a drone operator:
To complete the app, both US and European consumers must first register as drone operators and obtain an operator ID. For European customers, providing the operator ID is a mandatory step when filling out the app. Below are the registration links for obtaining the operator ID:
For the US: FAA DroneZone Registration
For Europe: Germany France Italy Spain
It's a straightforward process. Taking the USA as an example, here's how to register your drone:
→Visit the FAA DroneZone website: FAA DroneZone Registration.
→Follow the step-by-step instructions to create an account and complete the registration.
→Pay the $5 registration fee for recreational users (this fee covers all drones owned by you for three years).
Information required for registration:
Physical address and mailing address (if different)
Email address
Phone number
Make and model of your drone
Specific Remote ID serial number provided by the manufacturer (if applicable)
Credit or debit card for payment
After getting your unique registration number, print a label and stick it on your drone where it's easy to find. The FAA mandates that all drones must display this registration number before you can use them. We value your commitment to safe drone operation. If you have any questions or need assistance with registration, please feel free to contact our customer support team.

Can I use one Remote ID module for multiple drones?
Recreational drone pilots can use one Remote ID module for multiple drones by listing serial numbers during registration. Part 107 pilots must register each device separately, receiving unique registration numbers.
FAA regulations state: "Recreational drone pilots may register once and apply their registration number to all the devices listed within their inventory. During registration, you must list the serial number(s) of each Standard Remote ID drone and/or the Remote ID broadcast module. If you use a Remote ID broadcast module, the Remote ID serial number attached to the module must be listed for each non-Standard Remote ID drone you add to your inventory. This will permit you to move the module from one non-Standard Remote ID drone to another so long as each of the drones make/model are listed within the same inventory. This is not the case for Part 107 pilots who must register each individual device (Standard Remote ID drone or Remote ID broadcast module) separately within their inventory and each device will get a unique registration number."
【Holy Stone Remote ID Setup and Updates Tutorial】
All our drones over 250g are FAA Remote ID certified (including the HS600 model). These models will soon become your go-to Standard Remote ID drones. Stay updated by subscribing on our website footer.
[HS600 / HS720R]
Our team is crafting the Remote ID module. Contact us via Chat (just click the chat located in the bottom right corner) to get your free Remote ID module when buying the HS600 /HS720R drone.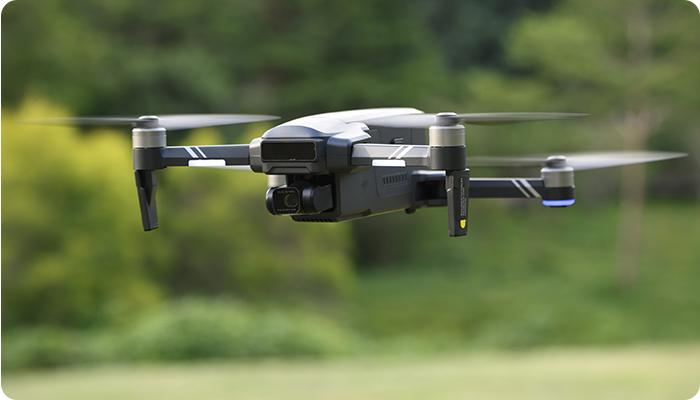 HS600, for Drone Enthusiasts!
Great gift for Outdoor Enthusiasts
2-Asix Gimbal + EIS Tech--Dual image stabilization
3KM RC Range + 4K Sony Sensor Camera
56 Min Long Flight + Level 6 Wind Resistant
30% Discount Code: 7MPV9VFE
HS720R, Pro Shots, Smooth Soars!
Great gift for Aerial Shooter
3-Asix Gimbal + EIS Tech--Dual image stabilization
3KM RC Range + 4K Sony Sensor Camera
20% Discount Code: 2MBKYHAU
[HS700E / HS720 / HS720E / HS720G]
Get a 70% discount on the Remote ID module for your previous Holy Stone drones. click 'Live-Chat' at the bottom right to claim!
【Do any other countries request remote ID?】
In the EU, if you're flying a drone heavier than 249 grams, mark your calendar for January 1, 2024.
And across the Pacific in Japan, they've been on it since June 20, 2022. Anything over 100 grams needs to have those Remote ID skills. So, yeah, it's not just US.
1. Rock a Standard Remote ID drone: Comes with that built-in broadcast charm.
2. Opt for a Remote ID broadcast module for your drone: Upgrade, baby!
Or, if you're chilling at an FAA-recognized identification area (FRIA) sponsored by community-based organizations (CBOs) or educational institutions, you can roll without Remote ID gear. FRIAs are the spot for drones and radio-controlled airplanes to do their thing, no Remote ID broadcast is needed.


【Where can I find FRIA locations?】
You can find the locations of approved FRIAs on the FAA's UAS Data Delivery Service (UDDS) website.


FRIA applications are limited to FAA-recognized Community Based Organizations (CBOs) and educational institutions, which include primary and secondary schools, trade schools, colleges, and universities.