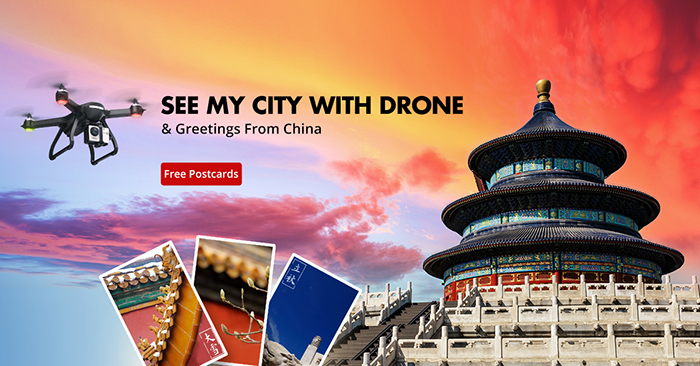 Hello, everyone!
We've just written down our goals for the arrival of 2019, and you know what? Chinese New Year is coming soon on 2/5! It's the most important festival in China, no one can replace.
The Traditional Chinese New Year is filled with lots of Red Packets, Firecrackers, Spring Festival Scrolls, Lantern, Spring Festival Gala, what else? A long holiday! We are all excited about it, and want to share the joy with you! Come and participate in the activities "SEE MY CITY WITH DRONE", we will send out a set of postcard in Chinese style to you.
It's time to share it with friends and Holy Stone. Taking some photos about Holy Stone drone with your city, let drones take us to see what a beautiful scenery all over the world!
Rules:
1. Taking photos about "Holy Stone drone and local architectural landscape", indicating: your name, shooting address and a valid contact address, then send to our email: drone@holystone.com
2. On 2/11, We will select 5 participants and send out a set of postcard in Chinese style to each person, and show your works in FB and official website.
3. All Holy Stone fans can participate.
Ps: The delivery date of the postcards may be delayed due to the shipping break during the Spring Festival, please understand.
For Example:
Holy Stone At Ancient city
Contact address: XXX, Zhangzhou City, Fujian Province, China
(Your address is for mailing only and is strictly confidential.)