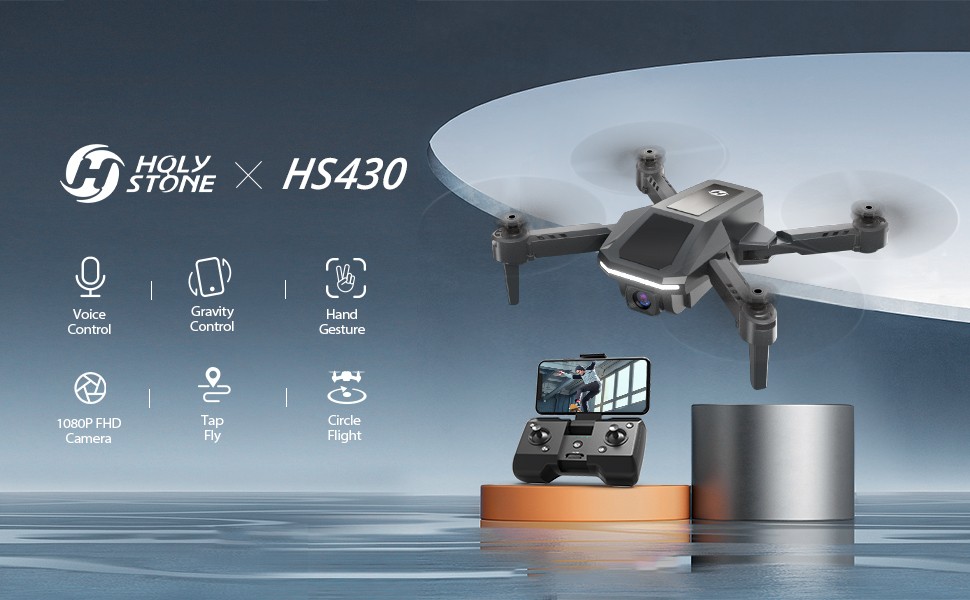 Wanna explore your surroundings and getting kick-ass aerial shots? Then you need a nice little drone. They used to be expensive. But now, thanks to Holy Stone, they are popular enough to be a household product that anyone can use.
If you want a small but compact, foldable, yet powerful all-round aerial fun machine, then look no further. Here we present to you - HS430!
It's truly astonishing that so many great functions and designs can be fitted into such a small body. The size of a kid's palm when folded, HS430 is easy to carry and great fun to fly.
HS430 is also the perfect beginner drone. We in Holy Stone firmly believe that everyone should have easy and inexpensive access to the flying dream. That's why we dedicate ourselves to creating high-tech, affordable, and fun-to-fly drones. HS430 is our latest answer to this motto.
Starting a flight is really easy with HS430 - press the button, and it takes off or lands automatically. Or simply toss it into the air, which is much more fun. It will begin to hover thanks to the Altitude Hold function.

Not just you, but also your kids will definitely like this aerial elf. With a single press of the button, the drone can perform amazing flips in different directions, pirouette in the air like a ballet dancer, or respond to your voice commands. You won't believe how much fun things HS430 can do, until you hold it in your hands.
After the drone takes off, the world will be yours. You can enjoy the flight and exploration with various features and functions of the drone:
· 1080P Camera, smooth FPV real-time transmission
· beginner-oriented features: 3 speed level, headless mode, emergency stop, one-key takeoff/landing
· 2 modular Li-Po batteries, each provide 13 minutes of fly time. They are also equipped with overcharge protection technology.
· Super fun stunts and functions: high-speed rotation, circle fly, tapfly, voice control, gesture control, gravity-sensor mode, 360°Flip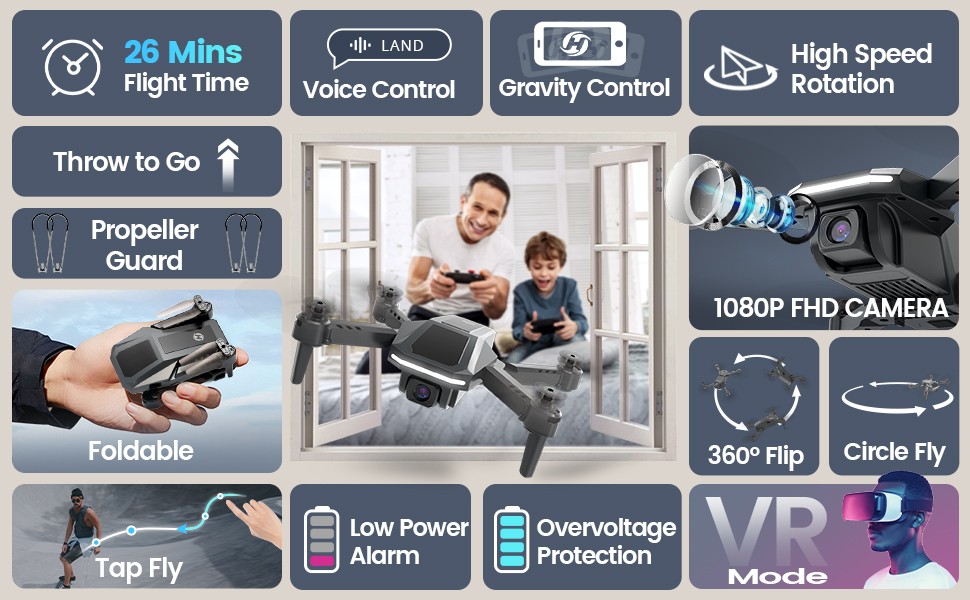 Get your HS430 today, and find out the beautiful things hidden in the area you normally wouldn't see!