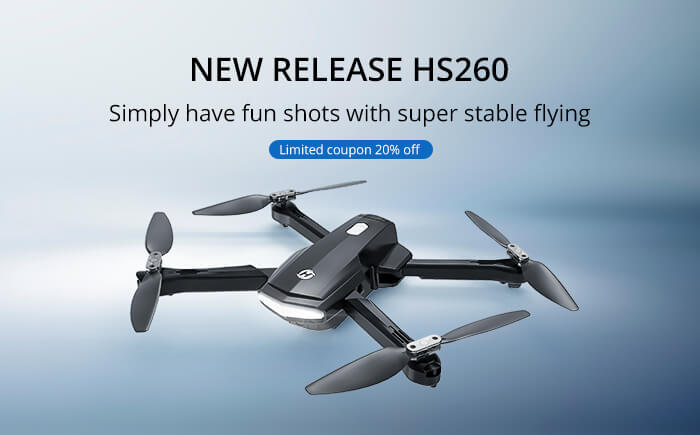 This FPV foldable drone with Optical Flow-Tech, designed for beginners to simply have fun flying and shots.
Want a nice group photo or take a selfie with vast landscape, just fly HS260 and rise your palm, it will auto take a photo for you. Say "take off" or "forward", it will execute your command. Simply swing your controller to fly with gravity.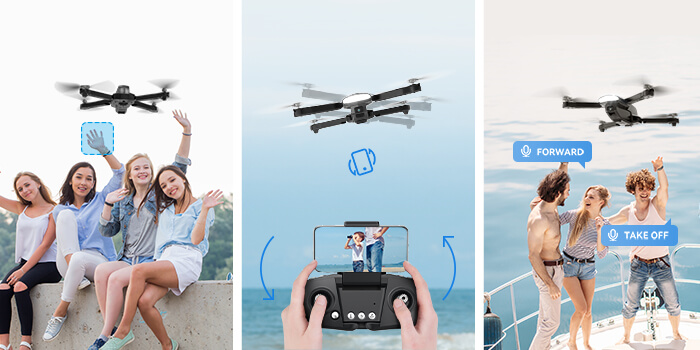 No GPS but have Optical Flow-Tech, which keeps precise position under the height of 6 m, and the air pressure altitude hold can also hover stably in higher, so you can easily control and get clear pictures, videos, free to capture special views as you want.
HS260 drone has a 1080P HD camera that connects WiFi to your phone, you can see the live view on the app, it's very exciting when it flies high to explore around!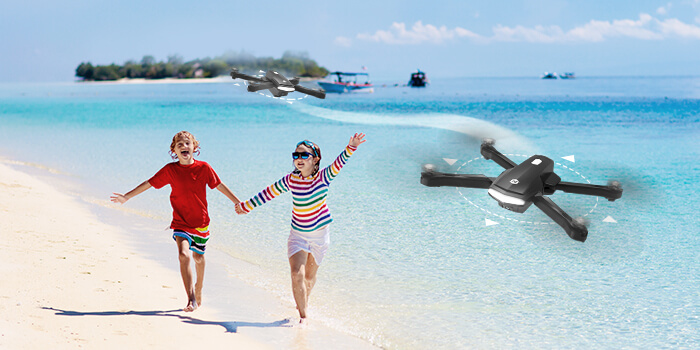 It could be a wonderful companion for a trip. Only 145g, downsize body, 2 batteries for 30 min flight time, foldable controller, exclusive carrying bag.
To get your HS260, don't forget the 20% off coupon code: 4RY7GZX3, BUY NOW.