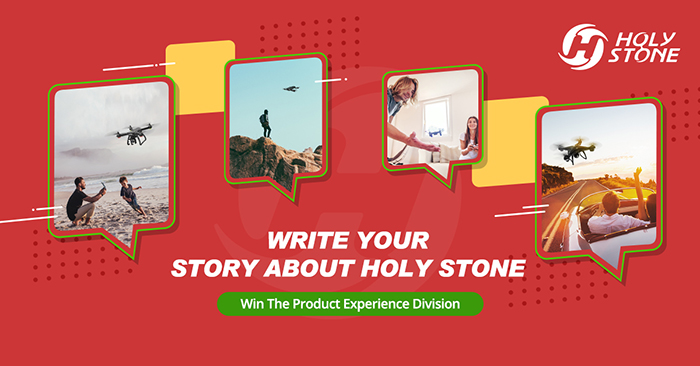 Even an ordinary life has its different kind of wonderful time. We expect you to share flying fun with your friends or family, and fly a drone to explore and retain memories in Christmas. Because we are not only sell drones, but also share love and good moments.
So far, we have a lot of stories to tell between Holy Stone and our customers. Your patience and support give us the confidence to continue doing better. In order to better serve the majority of fans and users, we are going to find 3 fans to help us experience new products.
If you have some interesting story with Holy Stone, go ahead and write down in word document or edit in your blog and send to us. (how do you know Holy Stone and how do you feel about the products). You will win a chance of free new product experience!
Looking forward to seeing you in the email, and happy holidays!
Rules:
1. Edit your own story, pictures, or videos about Holy Stone into a blog or a document.
2. Send it to our email: drone@holystone.com
3. On December 25th, We will choose 3 lucky fans to be our product experience division, and post the warm story on www.holystone.com