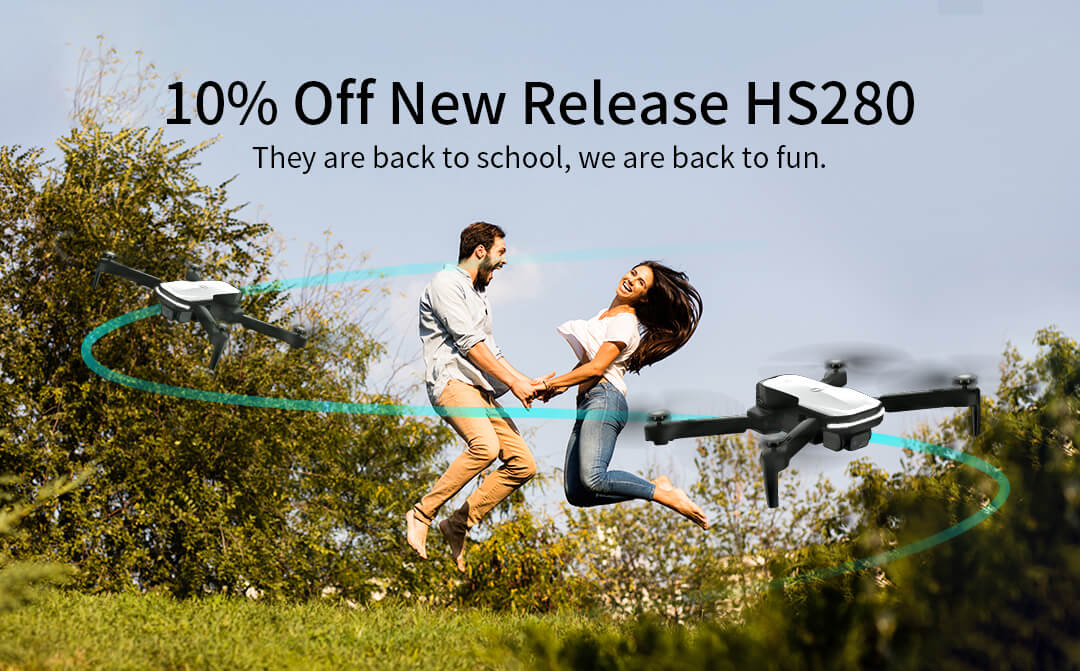 The moment comes...

No more obligations to entertain the kids with fun-filled activities for eight to 12 hours per day... for three months!
You are having freedom, you are having peace. You want to fill in this precious break with something fun.
Well, we might have something perfect for this purpose: our newly released, under-hundred-dollar, all-round aerial fun machine: HS280.
With HS280, Holy Stone has brought another drone with outstanding cost-effectiveness to the market.
So what's so great about HS280?

1. Great View from Above - 1080P HD camera (angle 80°adjustable) + smooth FPV Real-Time transmission = your horizon enlarged! Capture the beauty and vastness of the world with great ease, NOW!
2. Fly Without Tears - Equipped with multiple intelligent flying modes and features: Headless Mode, Auto Hovering, Emergency Stop, One-Key Takeoff/landing... HS280 is great for beginners.
3. Fly = Gameplay - A few taps on your phone opens up a wonderful new world of flying: freely draw the fly route on the screen (trajectory flight), make the drone response to your voice commands (voice control), trigger the drone's camera by raising up your palm or making a V-sign (gesture control), control the fly direction by simply tilting your phone (gravity sensor mode)...
4. No burden, just joy: Fold-able, light, and easy to carry around, HS280 is your ideal travel companion. Two modular batteries not only extend the flight time to 26 minutes, but are safer and easier to use!
5. Perfect gifts - HS280 is not just an amazing toy drone for kids, adults will love it too. One of the best birthday gifts for fly lovers!
Let the fun take off!