SURPRISE AT THE END OF THE TEXT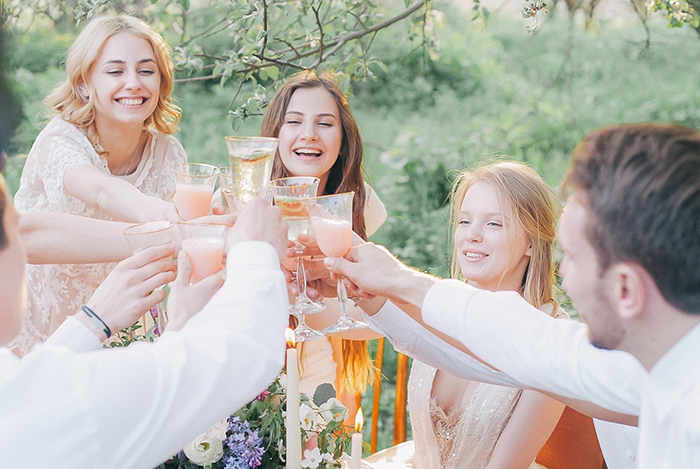 Congrats! Big holidays of the year are coming soon.
There must be a lot of moments of you and your family or friends need to be recorded. Then you will need some creative poses or you just need a new device to shoot the good moments.
A new pose maybe a good choice:
1.Close-up, it will have more outstanding effects
2.Overshoot, giving a funny feeling
3.Run and jump naturally that will make a sense of joy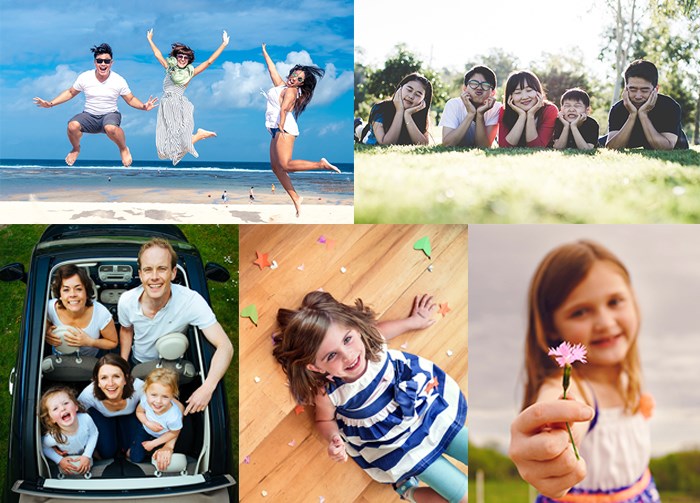 But drone is absolutely a better choice. Below share 3 aerial photography skills which may help you get start easily:
1.Track Shooting and Surround Shooting
Freeing your drone, Just use your finger to draw a route on the app, and the drone will fly according to the preset route.If the surround mode is turned on, the drone will fly around the radius and record the scenery in 360°, just like a movie lens.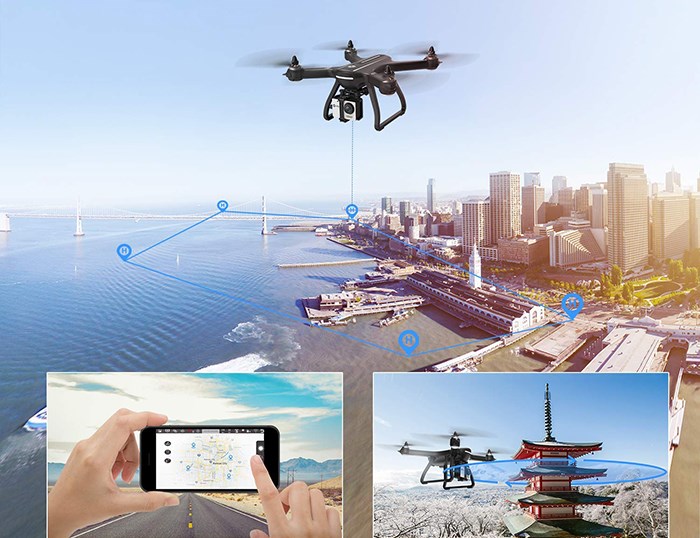 Recommended model:HS700
HS700 is simply the best choice to start enjoying aerial photography. HS700 equipped with GPS positioning system which will achieve automatic flight. Moreover, brushless motor make speed more agile and keep it in a longer life. It also has many advantages, for example, 5G wifi transmission is more clear and fluent than 2.4G wifi transmission; 1080P can restore more details to make the picture more realistic; The flight state is very stable to hover at a certain height without offset.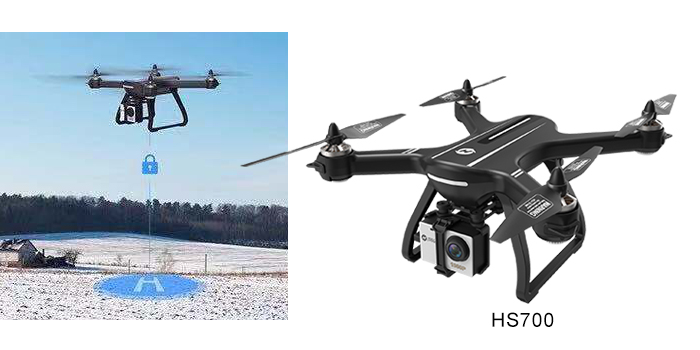 2.Follow Me shooting
Turn on Follow Me Mode, the drone's camera will always follow you. When you take a group photo in a crowded place, you may be interrupted by people coming and going. You might wait or inform the crowd. In fact, you don't have to worry about it if you fly with a drone, you can take a picture of your satisfaction.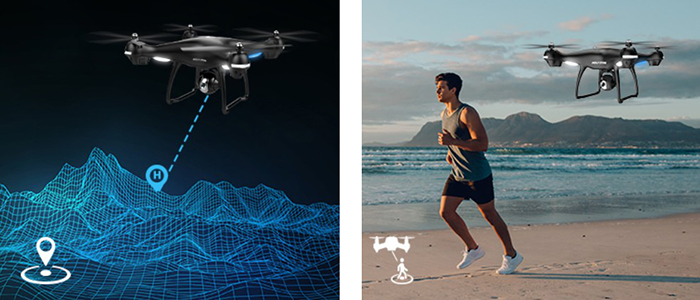 Recommended model:HS100
HS100 is also equipped with GPS positioning system, so it can achieve GPS Follow-Me and one-button return. 2.4Gwifi image transmission and 720P pixels can meet the shooting needs, and restore the true image color. It has a wide flight range to capture wonderful landscapes.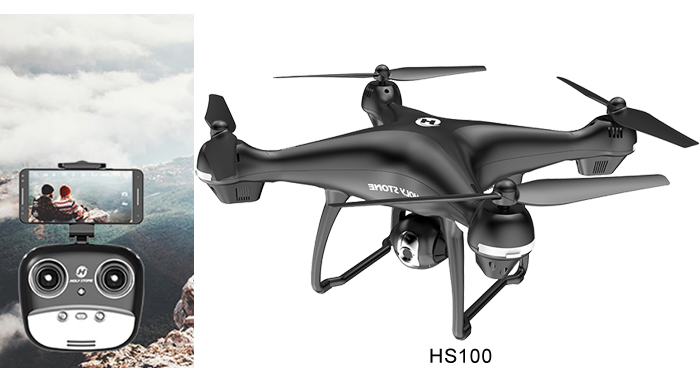 3.Headless Mode Shooting
Entering the headless mode, you don't need to identify the direction of the nose. The front of the flight is also your front. At this point you are free to push the steering wheel to focus on the composition without worrying about forgetting the direction.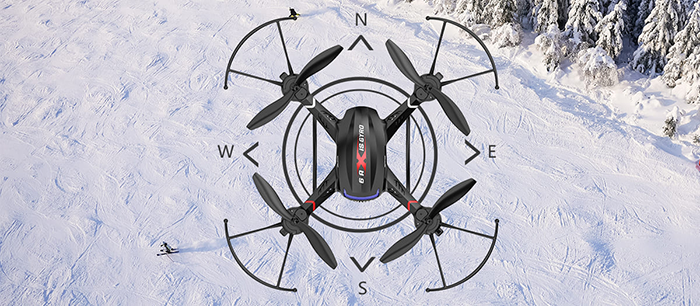 Recommended model:F181G and HS200D
Most models have a headless mode. The reason why we recommend those 2 drones is because the F181G has a 5.8Gwifi image transmission. The transmission speed of the image signal can be greatly improved, and the effect of the First Personal View is more real-time and smoother, so that the picture is not stuck.
The HS200D has a 5-speed mode which is suitable for beginners' practice from low-speed to high-speed step by step. You can also use the mobile phone app instead of the remote controller to control the flight through gravity sensing.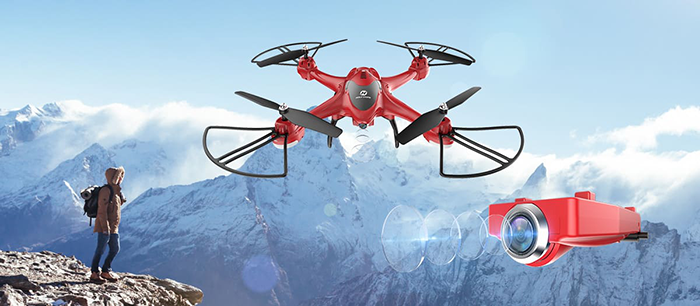 After using these techniques to shoot the video, you can use the APP to edit the soundtrack (which is really convenient) and choose a favorite music, you will get a very memorable video.
As a holiday gift, the drone is also a good choice. It is not like food that will disappear after eating, but it can be played for a long time, and it can capture a lot of good memories.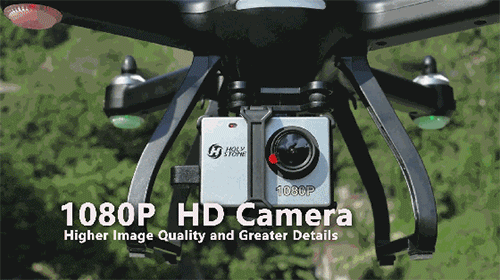 SURPRISE!
Starting from Nov. 19th to Nov. 26th, the above recommended four models have a 20% discount. Click the discount price below to the Purchasing Page. (Don't forget your coupon code: PI3KWTX5)
Please send order number to us on Facebook.
There will be a chance to exempt all the order fee! We will take a super lucky guy in random whose order date from 11/19 to 11/26, and announce the winner on 11/27.
Even if you are not winning, you can also gain an free extra battery when you place an order successfully as long as you forward this article !
(Only you send the order number to Facebook, you can gain this chance.)