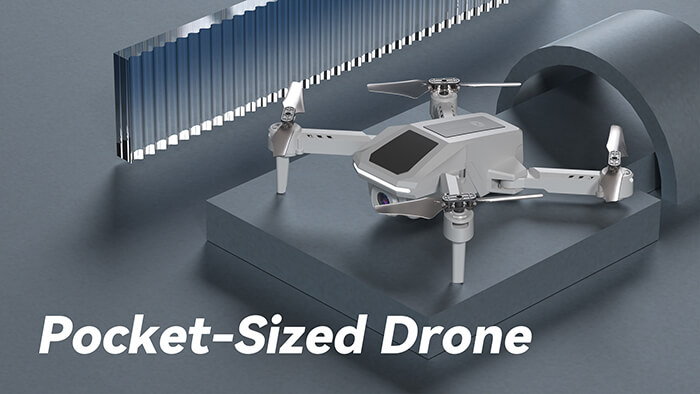 The new HS430 is an optimized beginner drone, you'll be mesmerized by its looks at first glance, then impressed by its easy and fun features.
The pocket-sized folding drone with a high-quality 1080P camera is ideal drone for beginners. It allows kids to fly by themselves in the first practice, or to toss to fly without stress.
So what are the highlights and new advancements of the HS430?
1. Battery life beyond comparable models: 13minx3 modular batteries to enjoy all features in one time.
2. High-quality 1080P camera, which can provide clear images better than ordinary 720P mini models.
3. It's not only small, it's foldable, it's so compact and fully functional. A mini drone that can fly intelligently: By setting the radius, it can fly around a target object automatically, and by setting key points, it can fly automatically according to the trajectory connected by points.
4. Enjoy beautiful flying stunts, 3D rolls, and high-speed spins with just one click. It's so smart.
5. Safe flight range: real-time image transmission distance up to 30 meters, the longest flight distance is 40 meters, and the flight height is up to 20 meters.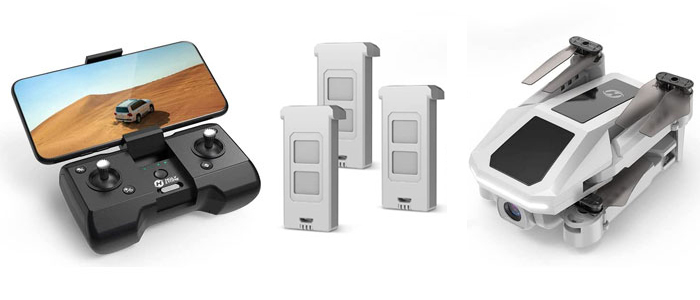 In addition to viewing the image transmission, the APP has additional control methods for you to try. You can control the flight direction by swinging the mobile phone, or control the take-off/landing by your voice command. In addition, you can also use gestures to start taking pictures/videos, which is a very convenient and friendly choice when you want to take a big group selfie.
What an amazing little drone! overall, it may be the best drone with the better features and experience at the same price, and you can't go wrong with it.