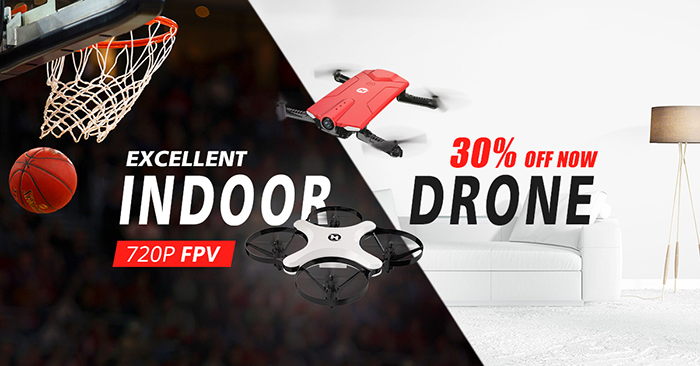 HS220 and HS160 are both indoor drones without GPS system, but it can fly well outside when there's no wind. Whether stay at home, go to coffeehouse, work out at gym and so on, we can fly the drone if we like. And they are fordable and easy to carry out anywhere, anytime. (30% OFF Coupon code at the end of the text)
Now let's take a look at these two videos to find out how much fun it is to play with indoor drones:
HS220 live shot (←click)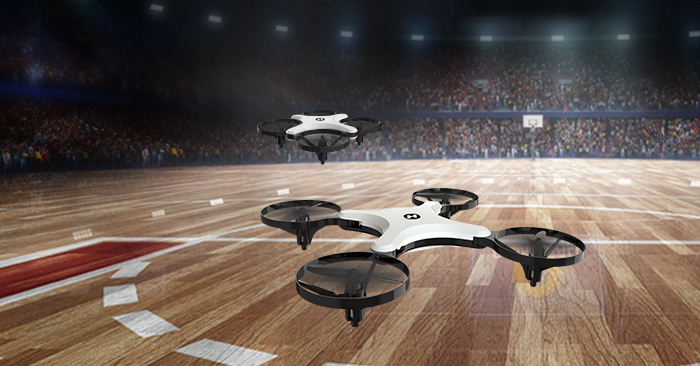 HS220 is real impressive agility like a sportsman. It's fast as a boxer, flexible as a basketball player,smooth as yoga and cool as a pole dancer! It's all real shot. You can see it easily going through the obstacles set up by the basketball, hovering in the air steadily, and replacing battery of the remote control on the aircraft to extend the flight time. You must want to have it to record your sports time too!
Flight Time:7-9minutes;
Flight Distance:40-60 M;
Wi-Fi Distance:35-50 M;
Camera:720P, @30fps, 60°adjustable angle;
Main Features:2 flying mode folding and expending;
Start your drone by touching the body gently;
Drone's battery and remote control's battery can be replaced each other.
How convenient! HS160 can be put in pocket, and taking off from palm. Just take it to anywhere you want to. Go to park or coffee shop, take group photos by HS160 drone without asking others help.
Flight Time:6-8minutes;
Flight Distance:50 M;
Wi-Fi Distance:30 M;
Camera:720P, @20fps ;
Main Features:Small and Portable;
4 Speed Mode to practice step by step;
Altitude Hold makes it no shaking.
If you love to share something about life, using drones will help you to make differences. Also, Small size drone makes it suitable and safe for beginners or children as a cool gift. Anyone who want to start playing drones will love it!
Now you can get them with very nice price! 30% off from now to 10th April! Click to own it.
Coupon Code:
To get HS220 only $55.99 : ADWE8ATB
To get HS160R only $62.99 : 26T4EJPB