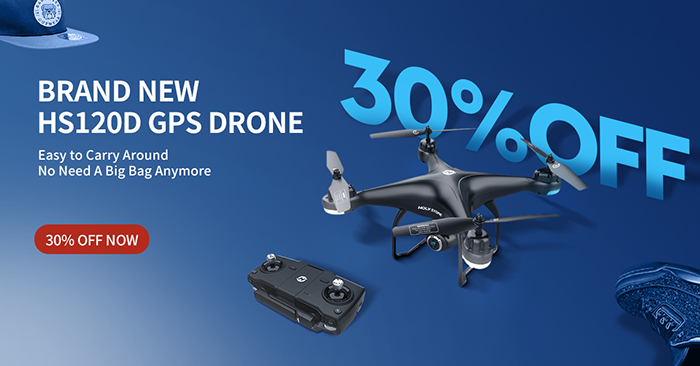 Holy Stone HS100 is known for its GPS, Follow Me Mode and other features. But did you ever image that it would be better if the HS100 could be comparatively little big in size to carry around. Therefore, here comes the HS120D.( After reading this article, you will enjoy a 30% discount on the new product in 2 weeks.)
HS120D, only weight 221g and small as A4 paper so that you can fly right out of box without FAA authentication. Absolutely the one you've already dreamt about. We have made some surprise changes!
Look at the fordable remote control. It's easy to store after folding, and fit for hand to control after expanding. Indicator light and keys will help you to understand functions within seconds. It's in line with the beginner's control habits, very humanized design.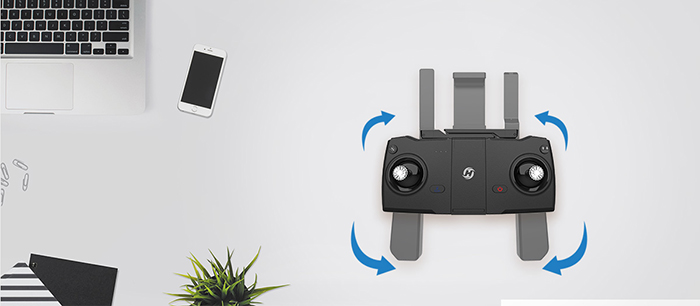 Although HS120D is small, it has more functions than HS100. It also has a GPS system, but add below 3 functions:
Locked Follow Mode: The drone's camera is always oriented towards the following target (not remote control's signal) after choosing a target on APP, then you can capture whatever you like while freeing your hands. It is different from Follow Me Mode.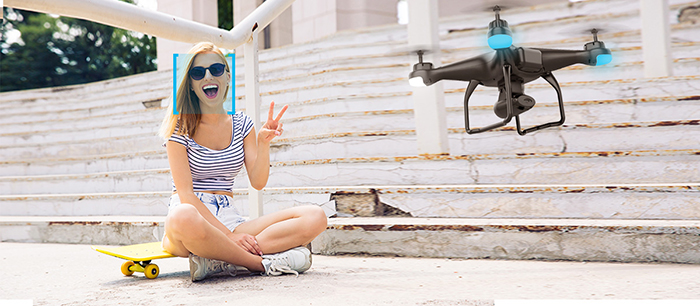 Sound Recording: In the past, the drone used to record silent videos, but now you can record voice while shooting, singing or chatting, which is very suitable for the Vlogger.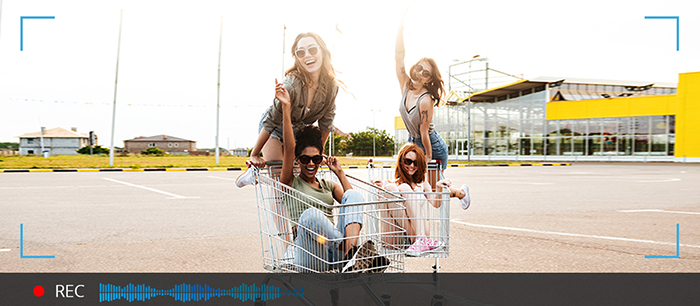 TapFly: In the case of unmanned control, the drone can also fly according to the preset path on APP. Just design the path you like.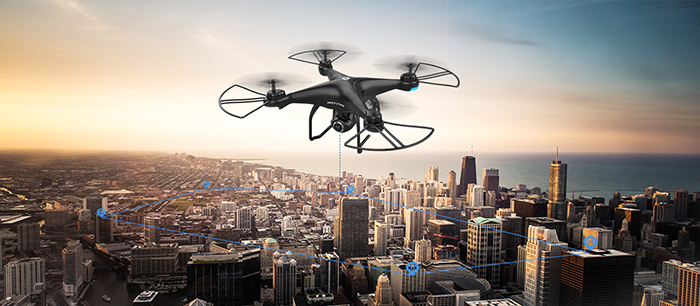 The GPS system can achieve other intelligent operations, the same as HS100, such as: Follow Me Mode follows wherever you move, great for selfie! Auto-Return Home will automatically return when battery is low, signal is weak, or lost.
You'll love the better pictures and steadier FPV Views: 1080P HD camera and 75° adjustment camera help to capture real image to display on APP through 2.4Ghz Wi-Fi signal, so that you can see scenery in the first time. If you wear VR glasses, it will be as exciting as virtual reality game.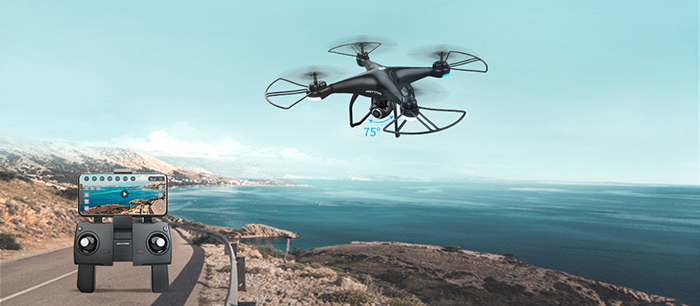 On top of that,it's also very user-friendly and suitable for beginners. The battery life is up to 16 minutes, and the speed has 3 ranges. Give yourself plenty of time to practice flying. Use Headless Mode without thinking the drone's nose; use one key emergency stop to avoid loss.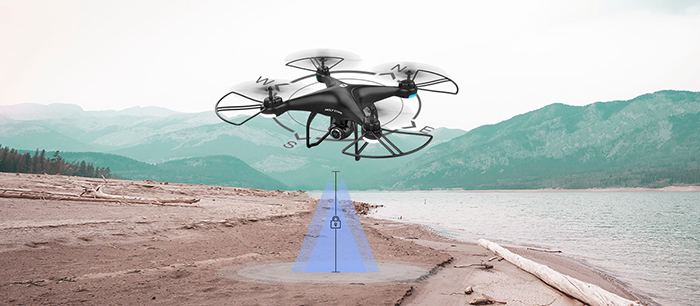 For safety reasons, if the remote control is not operated within 10 minutes, the drone will automatically turn off.
Brand new HS120D has arrived, it will lead to a better outdoor flying experience.
Don't forget the 30% off coupon before paying the bill! Couponcode: QCMPS3HK. Valid from March 7 to March 20. To Get Your HS120D!