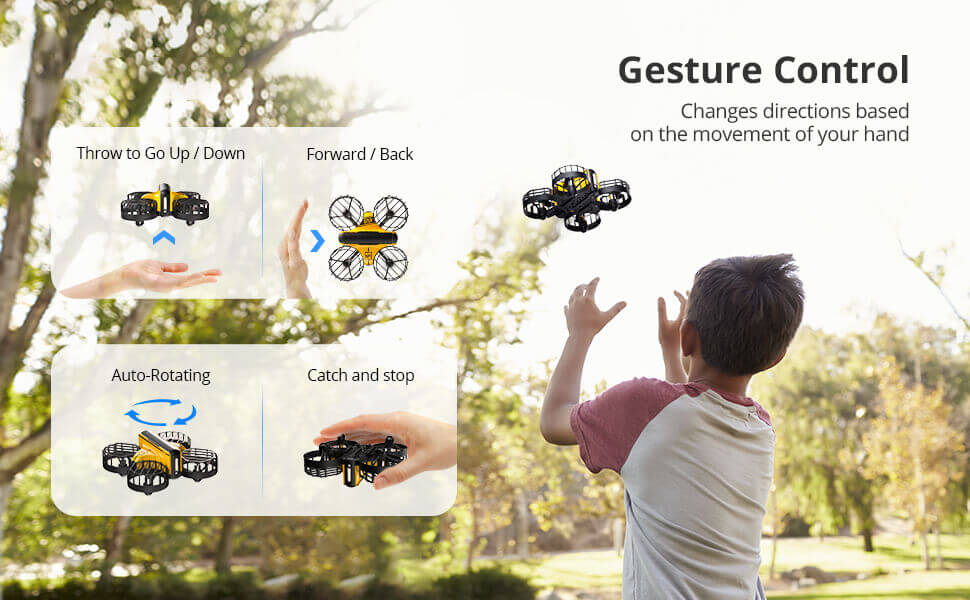 Triple Play Time:
Come with 3 batteries support 21 mins flight, modular design and USB charging cable make charging more safe and convenient.
Remote Controlled:
Used the remote controller's joystick to fly the drone forward, back, go up and down.
Stunt Flight:
You can make it do Auto-Rotating, Circle Fly and 3D Flip by gesture control. Toddlers will have with family or friends.