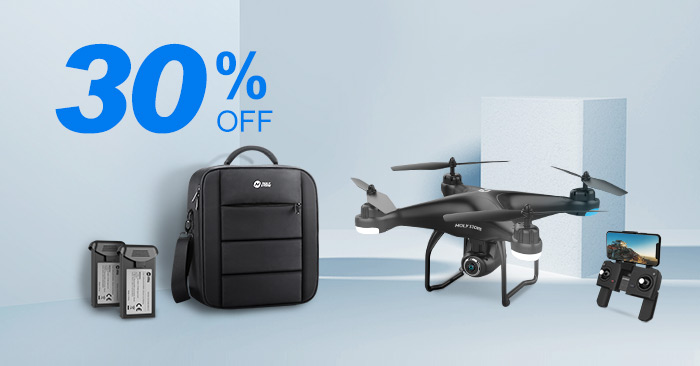 If you like to travel on a regular basis, you'll need a lightweight GPS drone, there it was HS120D!
You need to prepare at least two batteries to fly for more than 30 minutes. And spare propellers, screwdrivers, legs, etc., can easily be packed into an exclusive backpack for a rainy day. So we've got the combination ready for you, one-click to your home.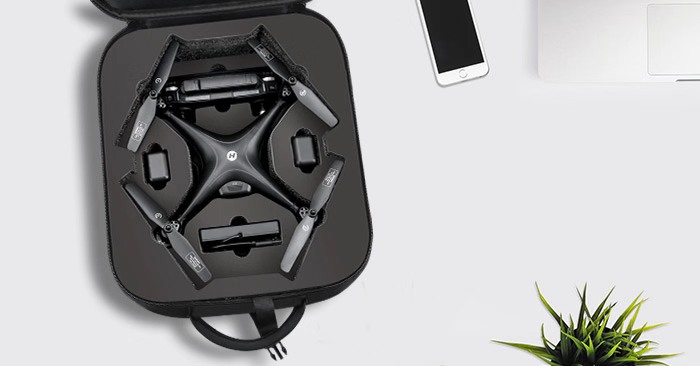 Beginners can fly it right out of the box without FAA authentication, cause it only weighing at 221g. It can take off on your palm, change 3-speed modes, take photos and sound videos on the phone and share them instantly. With the GPS system, it has more features that will satisfy you. See, Follow to Image, Follow Me Mode, Customer Flight, Auto-Return Home, many intelligent operations are waiting for you to explore!
Let's watch the video to know more about HS120D.
Flight Time of 2 Batteries: 32 Minutes
Flight Distance: 300 M
Wi-Fi Distance: 150 M
Wi-Fi Camera: 1080P, 75°adjustable angle
There is 30% off totally for HS120D with an exclusive bag and two batteries, use 20% off code: OWP2VJZS, and $20 coupon on the site. Let's enjoy a cheerful flight now!