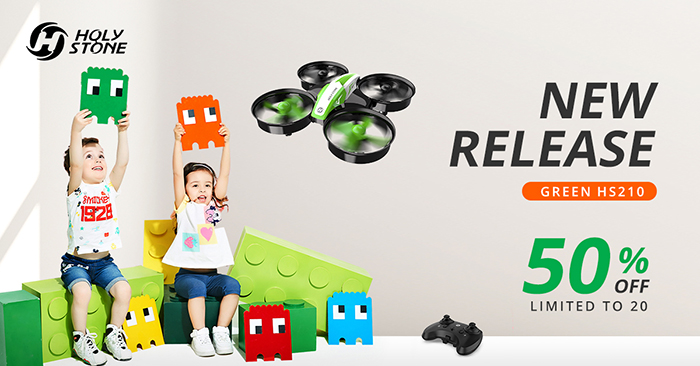 What comes to mind when you think of green? It is wood, it is seedling, it is salad. Green always makes us feel happy and health, no wonder many people's favorite color is green!
The good news is that the HS210 drone comes with green color finally! And the better news is GREEN HS210 IS 50% OFF NOW! ( Use 40% off coupon code: XAOJCCMA and extra 10% off on the site, you will only pay $14.99 )
If you have been following our activities of late, you know that we've launched BLUE HS210 a few days ago, and now the HS210 has three colors, so colorful when they fly together.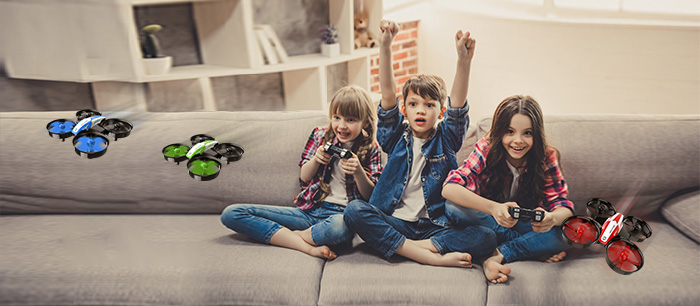 Take a quick look at the features:
1. 3 Speed Mode: to fly carefree and graded exercises for beginners.
2. Altitude Hold : Stable hovering in the air, can be controlled by one hand.
3. Headless Mode: No Need to Identify the nose of drone.
4. 4 Ways to Flip : Show Your Friends the Cool Toy.
5. One Key Take-off/Landing: Easy to start and come back.
6. 3 Batteries : Over 20 minutes flight time, to enjoy your VIP flight.
This special offer are only available for a limited time, from now to 30th MAY, don't miss the best price. To get your GREEN HS210 !( Use 40% off coupon code: XAOJCCMA and extra 10% off on the site, you will only pay $14.99 )