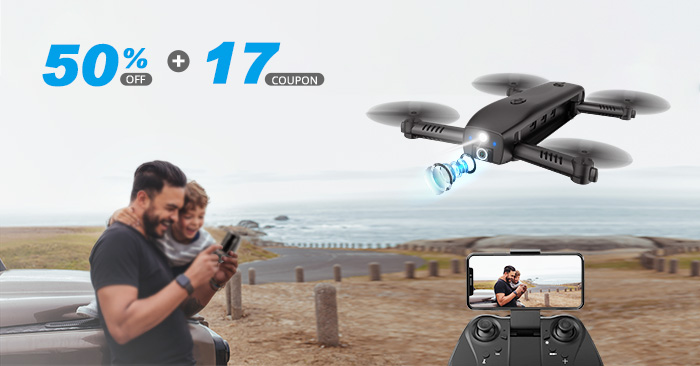 This is a very portable drone, weighs only 129.2g, about the size of a flashlight. It means this is a selfie drone that can be put into your pocket, and fly it anywhere anytime.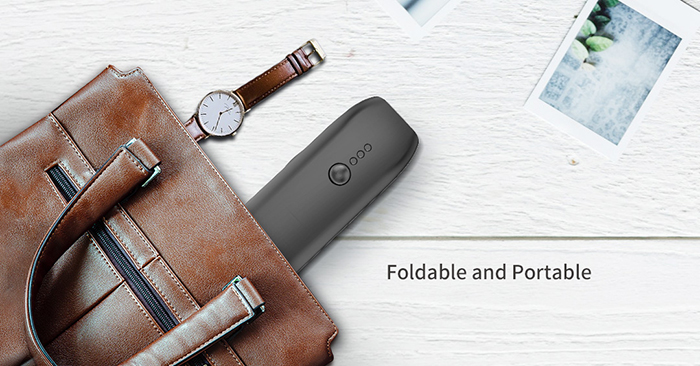 To become a drone expert only need five minutes. One key to take off on your palm, use the APP on your phone, you can do these functions: take videos or photos from the sky, change speeds, use Headless Mode, fly by Gravity Sensor.
It is small, but it is stable. It can fly freely both indoors and outdoor, precise hover with the technology of Optical Flow Positioning. So you can take clear selfies in different places. You can see the real-time image on APP, one key to share to your favorite social platform.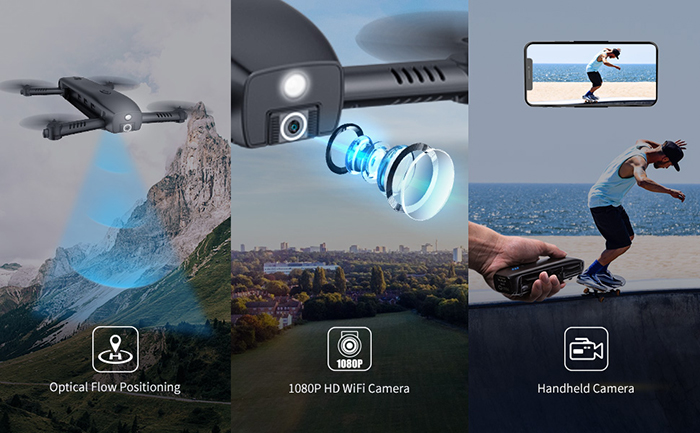 This is a multifunctional drone, cool functions all integrated into this palm-size pocket HS161. It can even be a power bank. When your phone is out of power, you can use the drone as a backup power bank to charge your phone which can reach up to 40%. You can turn on the flashlight mode manually. It will be a good helper if you need an emergent light. Perfect for using in travel and outdoor activities.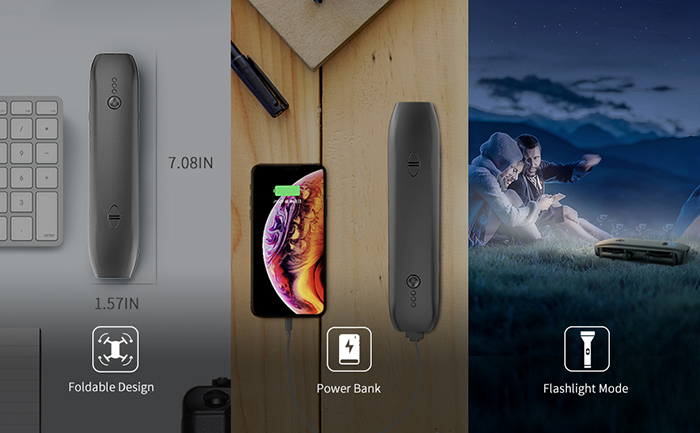 Flight Time: 9.5 mins
Flight Distance: 100M
Wi-Fi Distance: 50M
Weight: 129.2g
Camera: 1080P
Now it is 50% off, only available at amazon.ca, don't miss the coupon code: KLV59X79 and CAD$17 on the site. To get your HS161!
Share this article with your friends who need it, they will love you!